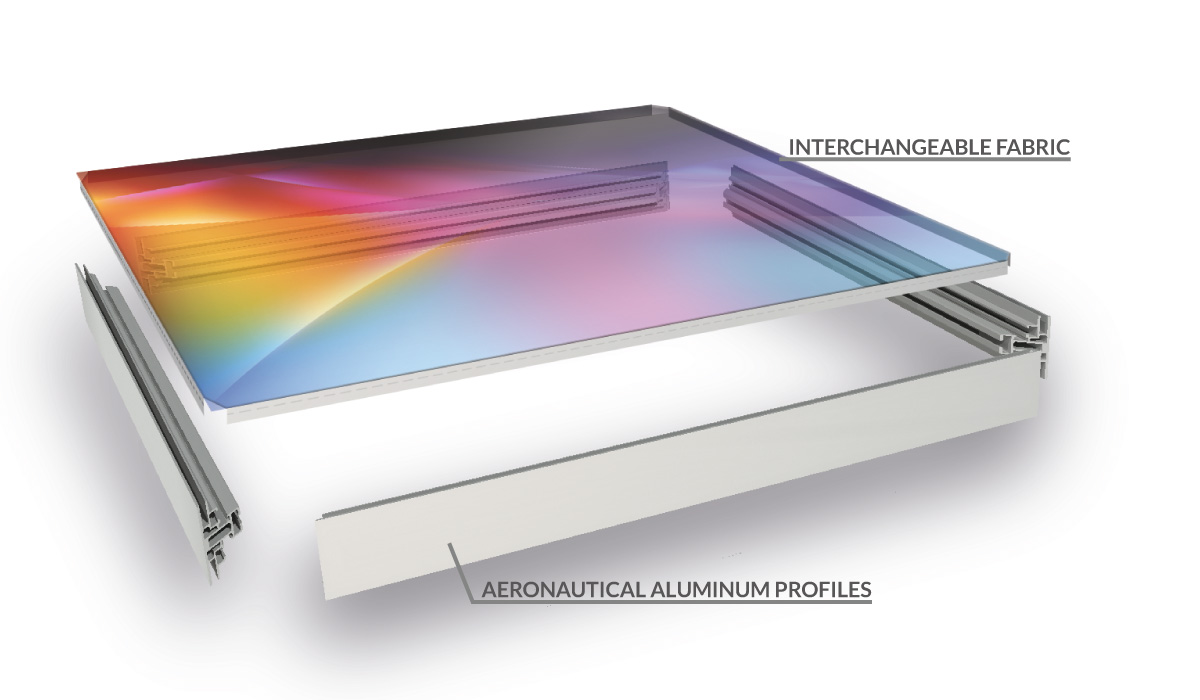 Decolite
The innovative frame for your images
The only frame with a sleek modern design that features interchangeable graphics and easy installation. Decolite is the perfect solution to highlight your graphics while it easily adapts to any environment: walls, ceilings or self-supporting.
Decotex Fabric
DESIGNED FOR ASTONISHING CHROMATIC RESULTS
Unmatched colors
High quality UV printing obtained with special inks and custom settings that result in brilliant and always perfect colors.
Fitting rubber bands
Obtained after countless tests, our fitting rubber band is sewn onto the fabric with high precision machines. It fits easily into the aluminum profile so that the fabric is always taut and impeccable.
Interchangeable images
Changing images has never been so quick and easy. Remove the old image and insert the new one into the profile. It's a breeze!
LEARN MORE
Aeronautical aluminum profiles
The profiles designed and extruded exclusively for Decolite are made of aeronautical aluminum to create a robust and elegant structure. Available in various colors to blend in any environment.
LEARN MORE
Lightweight and secure packaging
Do not worry about shipping. Decolite products are shipped in a strong and compact in-house designed packaging ensuring that your panels are always delivered intact.