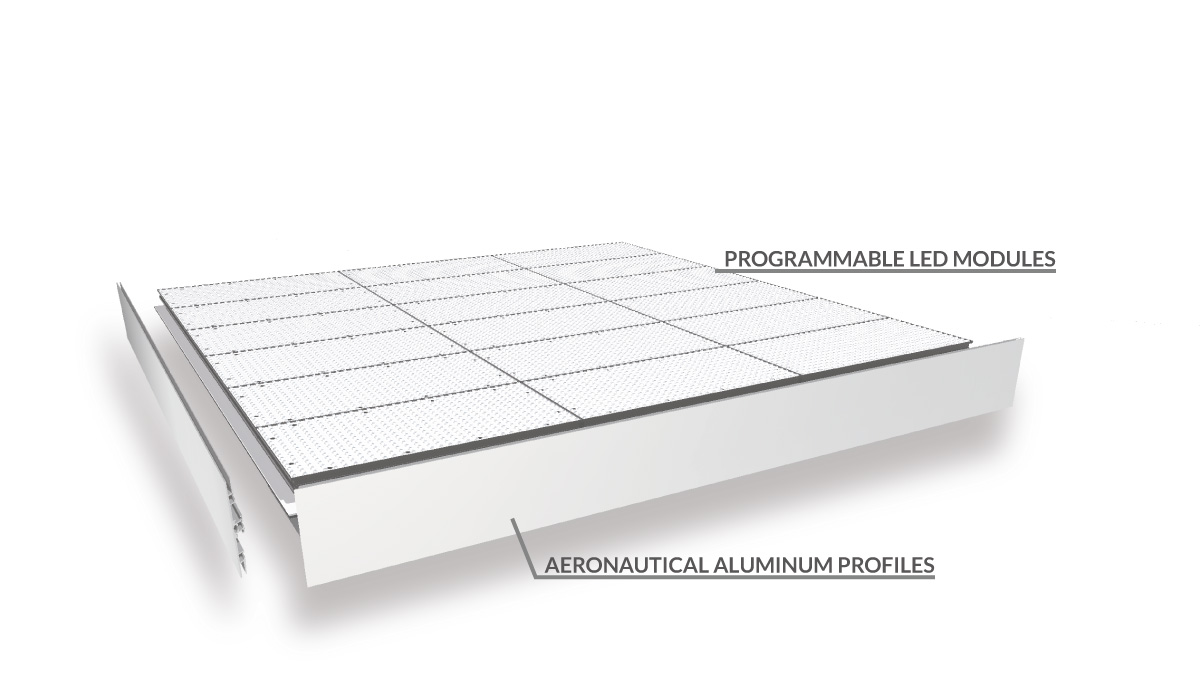 Pixel
Animate your images
For when you want to capture attention without compromising on image quality. The innovative dynamic system gives movement to your ideas while the RGB technology enhances the colors for even more captivating images. Quick and easy programming allow to change animation along with the graphic. Become the director of your communication.
Lumitex Fabric
A CELEBRATION OF LIGHT
Unmatched colors
High quality UV printing obtained with special inks and custom settings that result in brilliant and always perfect colors.
Fitting rubber bands
Obtained after countless tests, our fitting rubber band is sewn onto the fabric with high precision machines. It fits easily into the aluminum profile so that the fabric is always taut and impeccable.
Interchangeable images
Changing images has never been so quick and easy. Remove the old image and insert the new one into the profile. It's a breeze!.
LEARN MORE
Micro LEDs
RGB LEDs allow a wide color gamut and are individually programmable thanks to our dedicated electronics. The software allows to animate the images and the light intensity to adapt it to multiple environments.
LEARN MORE
Aeronautical aluminum profiles
The wide range of profiles, designed for all occasions and installations, are made using aeronautical aluminum to obtain a sturdy and elegant structure. Available in various colors to blend in any environment.
LEARN MORE
Power supplies: performance meets safety
Our power supplies are certified for high efficiency, performance and safety. They come in various colors to meet all your requirements.
LEARN MORE
Robust and secure packaging
Do not worry about shipping. Lumilite is shipped in a strong and compact in-house designed packaging, ensuring that your panels are always delivered intact.